the revolutionary beauty subscription
dip your toes into the world of indie beauty.
discover your new favourite brands with the indy box.
save money while supporting the growth of independent beauty businesses from around the world.
PRE-ORER OUR FESTIVE DECEMBER BOX
Our December box is bursting with beauty products, with a total value of over £130.
This box will look gooood sitting under your tree this year; it's the perfect pamper parcel for the beauty lovers in your life.
Our December box features everything from skincare to make up, to haircare, bodycare and candles - the ultimate self care treat. 
Your FIRST sneak peek, is the Derma Treatments 7 Hour Detox Cream, worth £59.90!
WHAT DO WE DO FOR INDIE BIZ?
since the pandemic hit, we've all been looking for ways we can support indie businesses. 
well, we've found a way for you to support independent businesses through your beauty routine. 
we provide a platform to shout their story as we believe independent businesses should be celebrated.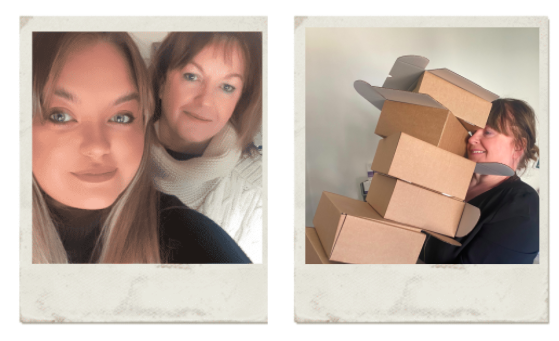 /** * @var $module \Ucraft\Module */ ?>
Natasha B.

the best subscription box to date. I love discovering new indie products and becoming familiar with indie brands.

Shannen L.

absolutely blown away! just received my first box and I am so pleased. there are some gorgeous personal touches and great variety in the box. definitely get what you pay for in comparison to some cheaper, larger companies.

Isobel P.

absolutely stunning subscription box. the attention to detail blows me away each month. so much care and thoght goes into the boxes and it's amazing to know that I'm supporting independent beauty brands. i can't wait to see them grow and flourish, and I eagerly await my box each month!

Nia H.

Loved getting this box! Such amazing products, and I love what The Indy Box stands for. It's great to get to know smaller brands, and it's so refreshing to see something different compared to many mainstream beauty boxes out there.

Carla C.

Great box! The products are interesting and different. I was subscribed for more than a year to other beauty boxes. I finally got tired of the same products over and over. Love to support smaller businesses. Will continue to buy!

Shannon T.

Cannot recommended this monthly subscription box, i used to have other boxes every month and I dropped them all immediately after finding Indy. I have saved myself so much money and each item is incredible! The box value is insane and my skin and confidence has never been better. Honestly, say goodbye to the repetative monthly issues with stuff you will never use and say hello to Indy, the only box you will ever need. Honestly, i say this with love but GIRL STOP WASTING YOUR MONEY AND SWITCH TO INDY.